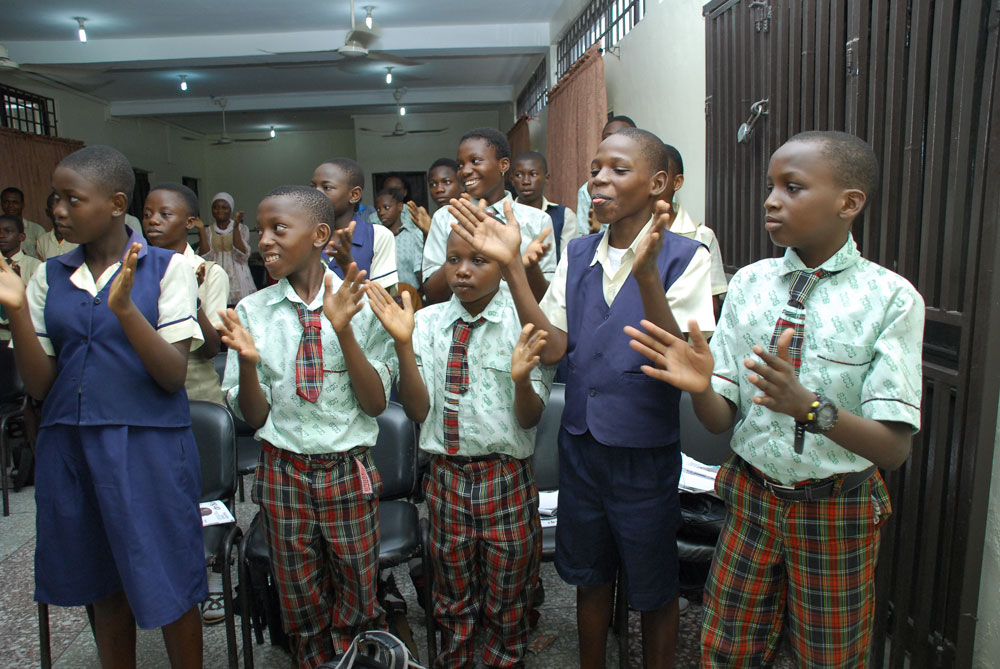 In recent times, the use of substances has been identified as a risk–taking behaviour among adolescents and young adults. Moreover, Young people who persistently abuse substances often experience an array of problems, including academic difficulties, health-related problems (including mental health), poor peer relationships amongst others.
For its March edition of the Clinic Health Day for Secondary School Students, the health unit of Action Health Incorporated (AHI) focused on Substance Abuse. According to Mrs Damilola Olofinjana, who facilitated the programme, Substance Abuse is the illicit use of psychoactive substance which could be through various means such as sniffing, injecting, inhalation, smoking, drinking or orally.  In her presentation, she stated different substances young people commonly abuse which are alcohol e.g. Beer, Spirit, Wine etc., Cannabis i.e. Marijuana, Indian hemp, Nicotine e.g. Tobacco, Cigarette. Narcotics e.g. Heroin.  Sedatives/Depressants e.g. Valium, Cocaine, Inhalants, Opioids e.g. Tramadol, Fortwin etc.  Aside these drugs and substances mentioned, some young people even abuse things like premium motor spirit (PMS) otherwise known as petrol and even industrial gums by constantly snuffing their odour in order to get high as it is called.  Explaining further, she mentioned various factors that influence substance abuse among young people which are biological factor, Peer pressure, Environmental Influence, Cultural Influence, and Parental Neglect.
Furthermore, Olofinja said that the common signs & symptoms of Substance Abuse are mood swing, poor judgement, anger outburst, neglecting responsibilities, change in appetite, change in sleep pattern, engaging in risky behaviours, change in personality, difficulty making decisions, deterioration of physical appearances, illegal acts e.g. Stealing. She highlighted that the use of these drugs and substances has adverse effects ranging from abnormal behavioural patterns, absence mindedness, drug dependence/Tolerance, Accident/Injuries, Lowers body immunity for high risk of opportunistic infections, homelessness, domestic violence, disruptive and anti-social behaviour, increased sexual behaviour and promiscuity.
Rounding up her presentation, she said that substance abuse can be prevented through various ways such as family based prevention program which is teaching children good communication skills, school based program: introduction of substance abuse into school curriculum, engaging young people as peer educators that can serve as powerful prevention force, and community prevention/awareness program.  The government can also play a role by setting a day aside for campaign on substance abuse prevention. She enjoined young people to avoid the act and ensure they live a healthy life style.