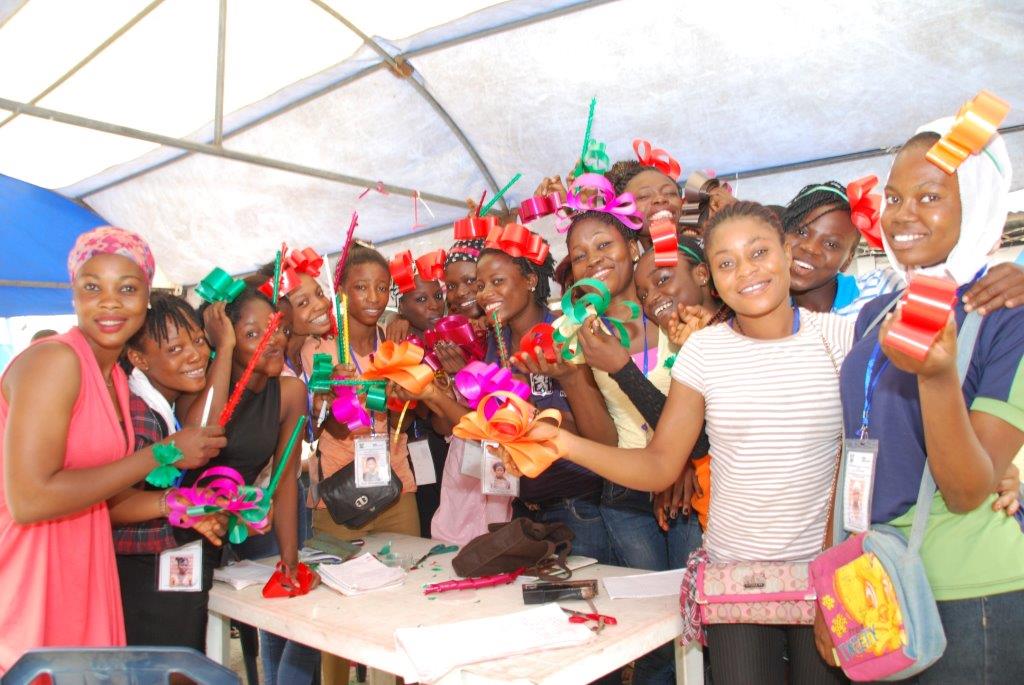 In furtherance of the Enable Girls Project that seeks to advance policy, practice and programme investments to improve the health and social well-being of Out-of-School Adolescent Girls living in slum communities in Lagos State, Action Health Incorporated (AHI) in collaboration with the Lagos State Ministry of Women Affairs and Poverty Alleviation (WAPA) organized a 4 Week Short Term Skill Acquisition Training Programme for Out-Of-School Adolescent Girls (14-19 years) in Ijora Badia, Apapa Iganmu LCDA.
The training which commenced on November 26, 2015 had 282 girls enrolling in 8 vocational skills which include Hair Braiding/Weaving, Event Decoration, Snacks & Cake Making, Soap & Pomade, Bead Stringing, Rat Poison/Germicide & Insecticide, Gele /Make-Up and Pedicure, and Tie & Dye.
Apart from the Skill Acquisition Training, the girls were taught entrepreneurial skills, financial literacy and ways by which they can improve their livelihood. Also, there were classes on Sexual and Reproductive Health to improve their knowledge on SRH issues and how to access services when needed. It was also a great opportunity to benefit from the free HIV Testing and Blood Group Screening that was held during the training. Another Outstanding benefit for the Girls was the opening of a Bank Account with a deposit of #2000 for each girl.
On December 23 2015, the programme ended on a high note as many of the girls had great remarks about the training. According to Saheed Seedqot, the training has really empowered her. "I have started making money from what I have learnt. Many people in my street did not believe I could complete the programme, but I proved them wrong" she said.
Event Photos