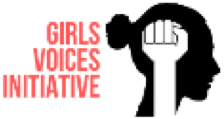 Overview of Project
Many adolescent girls in Nigeria face human rights abuses on a daily basis, including gender-based violence, forced marriage, female genital mutilation, and limitations on their mobility, education, employment, and participation in public life which delay their progression and development and impede their human rights and dignity.
Acknowledging the role, and importance, of adolescent girls in achieving inclusive and sustainable development is crucial to ensuring progress especially in all issues affecting them directly such as their education, health, human rights and dignity.
The project is aimed at recruiting and selecting sixty (60) girl leaders ages 13-18 in Lagos State whose capacity will be built on leadership and public advocacy on girls' issues using the strategy of capacity building, center designed participation, evidence-based advocacy, media engagement, storytelling, public dialogues to strengthen Girl voices in demanding for change.
Are you passionate about Creating Change on Girls issues?
Here is an opportunity for you to participate in a Leadership/Advocacy Training
Do you meet any of the following Criteria?
Between the age of 13- 18 years
In-school or Out-of-school adolescent girls
Living in Rural or Urban Area across the 3 Senatorial Zones in Lagos (Lagos West, Lagos Central, Lagos East)
Facing Intersecting Marginalization (living with HIV, disability, orphan, Child marriage, Pregnant/Adolescent Mother, GBV and rural area)
Previous participation in development training activities
A member of any girl group (Girls Scout, Girls Brigade etc)
Basic Literacy and Numeracy Skill
Have you held any leadership position?
Have you done or led any creative activity?