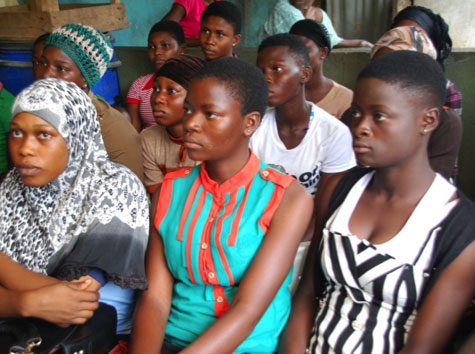 You may have heard the saying that "when you educate a man, you educate an individual, but when you educate a woman, you educate a nation." It remains a fact that female education contributes to economic growth, reduced poverty, and other social and environmental benefits.
However, education remains out-of-reach for many girls and women worldwide. The Educating Nigerian Girls in New Enterprises (ENGINE) programme is directed at improving the learning outcomes and economic status of 18,000 disadvantaged out-of-school adolescent girls between the ages of 16 and 19 years in Lagos, Kano, Kaduna, and the Federal Capital Territory (FCT) in Nigeria. The programme is sponsored by the United Kingdom's Department for International Development and the Coca-Cola Company.
Action Health Incorporated is one of the implementing partners for the project in and in Lagos State, the programme will empower 6,357 girls in Bariga, Somolu, Kosofe, Ojo, Epe and Alimosho with business, leadership, and financial management skills. Project activities have already begun in 31 communities and thus far, the AHI team has had meetings with community leaders, identified centers for the trainings, trained community members to serve as coordinators and mentors, and enrolled 4,132 disadvantaged out-of-school girls into the programme. For nine months, the girls will receive academic tutoring, as well as employment readiness skills including financial education, business education, and life and leadership skills. The learning sessions take place once a week and some of the girls in Epe are already into petty trading and the financial education class is helping them discover what their strengths are and how to use these strengths to make money wisely. The potential impact of this work is quite promising- as more girls become educated, the future looks brighter for them and their communities.