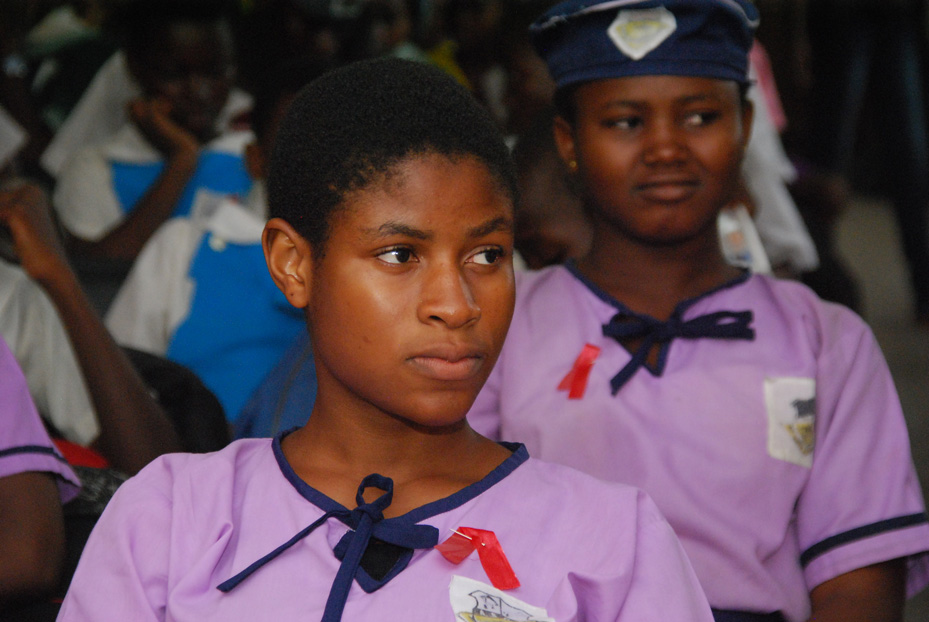 To commemorate 2014 World AIDS Day, Action Health Incorporated organized a programme for secondary school students across Lagos State. Despite considerable progress in the fight against HIV/AIDS, it continues to cause much suffering to people around the World as such December 1 is set aside every year to raise awareness about HIV/AIDS and to demonstrate international solidarity.
Thus, this year World AIDS Day celebration with the theme "Close the gap" was focused on creating opportunities to harness the power of social change to put people first and close the gap. It is envisioned that ending the AIDS epidemic by 2030 is possible, but only by closing the gap between people who have access to HIV prevention, treatment, care and support services and people who are being left behind.
The programme which had about 100 students in attendance kicked off with two short video clips shown "No Hoodie No Honey and Shuga". The videos emphasized the importance of abstinence and Condom use; and the window period of HIV virus development in Humans. Coming after the film show was the presentation from Dr David Oladele on HIV/AIDS where he highlighted the causes and challenges faced by young people living with the virus and various preventive measures. Furthermore, Dr Oladele stressed that closing the gap involves action from all; to end stigmatization, reduce to Zero level HIV/AIDS epidemic and easy access to drugs. Also, the students were availed the opportunities to ask questions and clarify misconceptions.
Event Photos