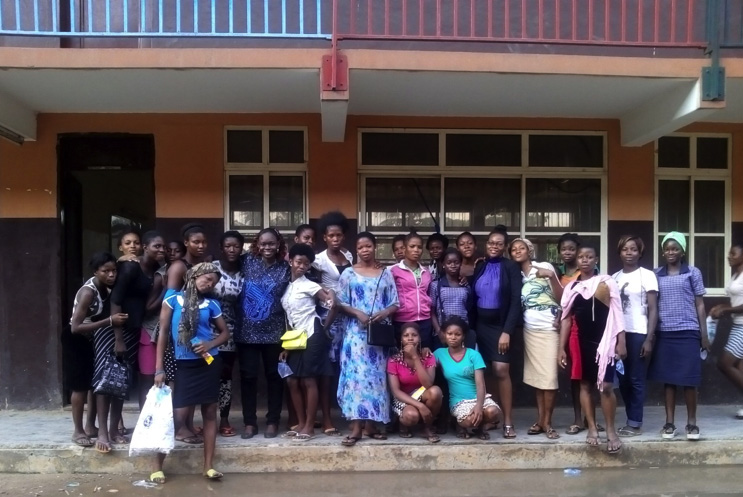 In promoting the well-being and development of out-of-school adolescent girls in Makoko, Action Health Incorporated (AHI) in partnership with the Lagos State Agency for Mass Education and the Makoko community launched a two-year Out-of-School Adolescent Girls' Empowerment Programme on June 17, 2014. Apart from the vocational training and numeracy and literacy classes programme for the older girls, the Basic Sexual and Reproductive Health (SRH) class is an integral part of the project which is held once a week for the girl. The aim of this class is to enable them know about their sexual and reproductive rights and make healthy choices.
During the SRH classes, the students are availed the opportunities to seek clarifications on discuss topics and relevant answers are provided by the SRH coordinator. Due to low literacy level, the topics are taught based on the students understanding and situations.
Recently, a master trainer from Lagos State Ministry of Education Mrs. Bose-Jide Oderinde visited the girls during one of their Sexual and reproductive health class on June 10, 2015. She advised the girls on setting goals, safe sex and living a health life.