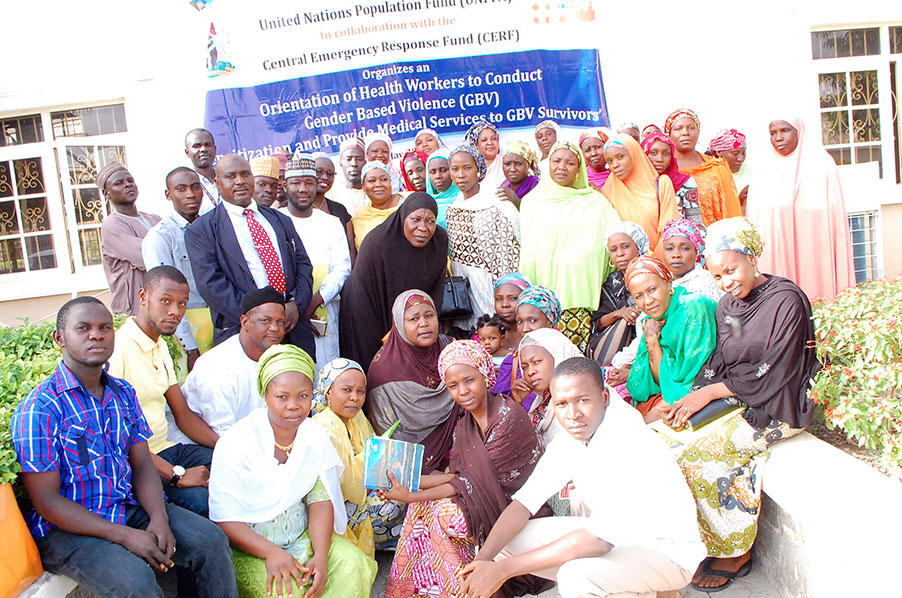 As humanitarian crises continue in the north east of Nigeria, there has been a high need of health services especially for displaced persons. Thus, the need for expansion of the Minimum Initial Service Package (MISP) to address emergency Reproductive Health issues in crisis situations and provide adequate Psychosocial Support (PSS) to survivors of Gender Based Violence (GBV).
Consequently, Sixty Healthcare providers from Adamawa and Borno State were trained in May 2017 on GBV prevention and response services which includes identifying and treating survivors. Furthermore, the training was to build their knowledge and skills to efficiently conduct gender and culturally-appropriate GBV sensitization with strict adherence to the humanitarian core principles of neutrality, impartiality and confidentiality
Community sensitization outreaches were conducted by the 60 healthcare providers   to strengthen service provision by identifying survivors of GBV and providing appropriate medical services.
A total of Twenty Three Thousand, Two Hundred And Sixty Four persons (23, 274) were reached with key messages on GBV and One Thousand, Three Hundred And Fifty two (1352) persons were reached with medical services such as wound treatment, fistula repairs, post-delivery issues, pregnancy complications, STI treatment etc.
Event Photos