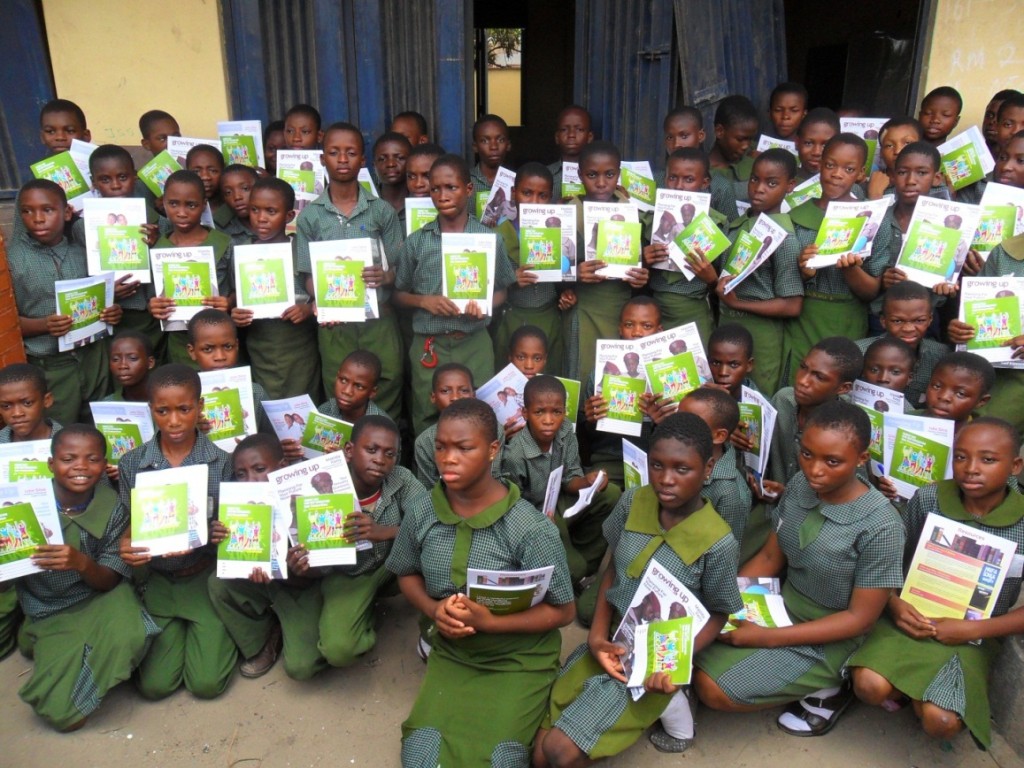 As part of the Strengthening the Family Life and HIV Education Program in Lagos State project, Action Health Incorporated (AHI) in collaboration with the Lagos State Ministry of Education held a written quiz competition for all students in the 10 pilot schools on March 11, 2015. The competition was an opportunity for students to demonstrate what they have learned thus far about family life and HIV education. The quiz emphasized topics from the FLHE Students' Handbook including Puberty and Adolescence, Reproductive System, Gender and Gender Roles, Sexually Transmitted Infections and HIV/AIDS, Abstinence, Families, and Sexual Violence. Also, the competition is part of the state's effort to improve young people's knowledge, attitudes, and practice around sexual and reproductive health in order to advance the healthy development of Nigeria's youth.
On March 24, 2015, the results of the quiz and correct answers were announced at the assembly at each school. Likewise, prizes were awarded to 30 highest scoring students in each class level of JSS1, JSS2, and JSS3. In addition, the top 10 students in each level received a merit certificate and N1,000 cash prize, and the next 20 students in each level received a customized FLHE exercise book and a copy of the AHI Growing Up magazine. The overall best student in each school will also be featured in AHI's Growing Up magazine.
A total number of 8,680 students participated in the quiz competition and the prizes to the top students served as an encouragement to other students to continue to study hard.

Event Photos