On March 8, AHI commemorated International Women's Day in the Training Hall at the AHI Youth Centre with 70 secondary school students and representatives from Technology for Social Change and Development Initiative (Tech4Dev), a nonprofit social enterprise that creates access to decent work and entrepreneurship opportunities for Africans through digital skills empowerment and advocacy.
The theme for the commemoration was "DigitALL: Innovation and technology for gender equality," in line with the United Nations observance of the day. The event began with an icebreaker activity where the students identified six female icons by pictures of them including Lois Auta, Ngozi Okonjo-Iweala, Sandra Aguebor-Ekperuoh, Kafayat Sani, Ellen Johnson Sirleaf, and Chimamanda Ngozi Adichie.
After the icebreaker was a presentation by Ms. Blessing Ashi, a former AHI Youth Programme Assistant and now the Women Techsters Programs Lead at Tech4Dev. Ms. Ashi's session consisted of a debate on technology inclusion and gender equality, an exploration of STEM careers, and a motivational talk to the girls and young women present. She ended her session by introducing the students to Tech4Dev and encouraging the young people interested in learning ICT skills to visit their office at Yaba and acquire those skills for free.
The event concluded with a brief presentation by AHI's Youth-Friendly Health Services Provider, Ms. Hannah Jayesimi, who informed the students about the services available at AHI's Youth-Friendly Clinic.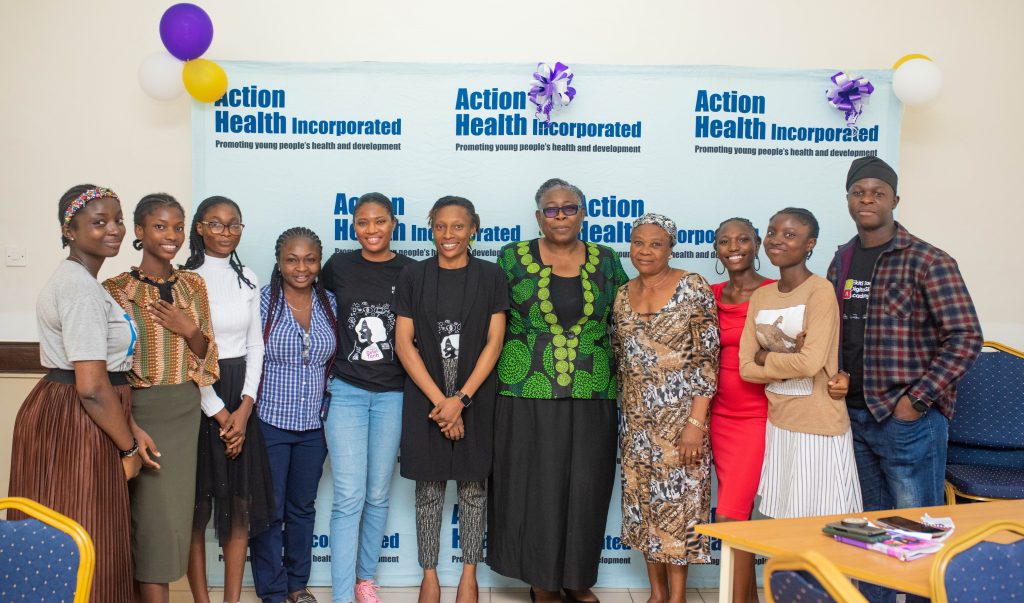 Following International Women's Day, we commemorated International Adolescent Health Week between Monday, March 20, and Friday, March 24. This included health talk and medical screening at Mainland Senior High School, Jibowu; general health sessions on Managing Puberty-Related Issues and Concerns for males and females; and a virtual session titled "With and for Adolescents: Building a Healthier and More Inclusive Future" featuring Dr. Samuel Okerinde, who previously served as a Resident Doctor at AHI, on Zoom and Facebook Live.