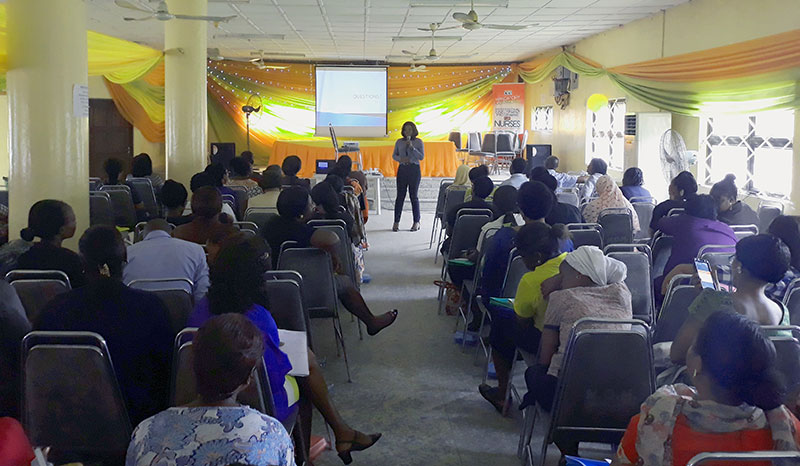 Recognizing the vital role that nurses play at the frontline of healthcare service provision to adolescents and youth, staff from Action Health Incorporated (AHI) and AHI's Youth-Friendly Clinic facilitated sessions at the Lagos State Chapter of the Mandatory Continuing Professional Development Programme for Nurses held at the National Orthopaedic Hospital, Igbobi, Lagos on Thursday, August 16, 2018.
The key objective of this intervention was to help to build the capacity of professional nursing staff to provide adolescent and youth friendly sexual and reproductive health services, thereby ensuring that more adolescents and young people feel comfortable approaching nurses to access SRH information and services.
Around 85 professional nurses participated in the professional development programme and were exposed to information to help them better serve adolescents and youth. The sessions facilitated by AHI staff included a values clarification exercise, where participants increased their awareness of personal values that could affect the way they provided services to adolescent and youth clients; an introduction to the human rights-based approach to health services provision and its application to sexual and reproductive healthcare services for young people; and major noncommunicable diseases among adolescents and youth.
At the end of the session, several participants noted that they felt more informed about adolescent and youth issues and were better equipped to provide them with sexual and reproductive health services.
Event Photos