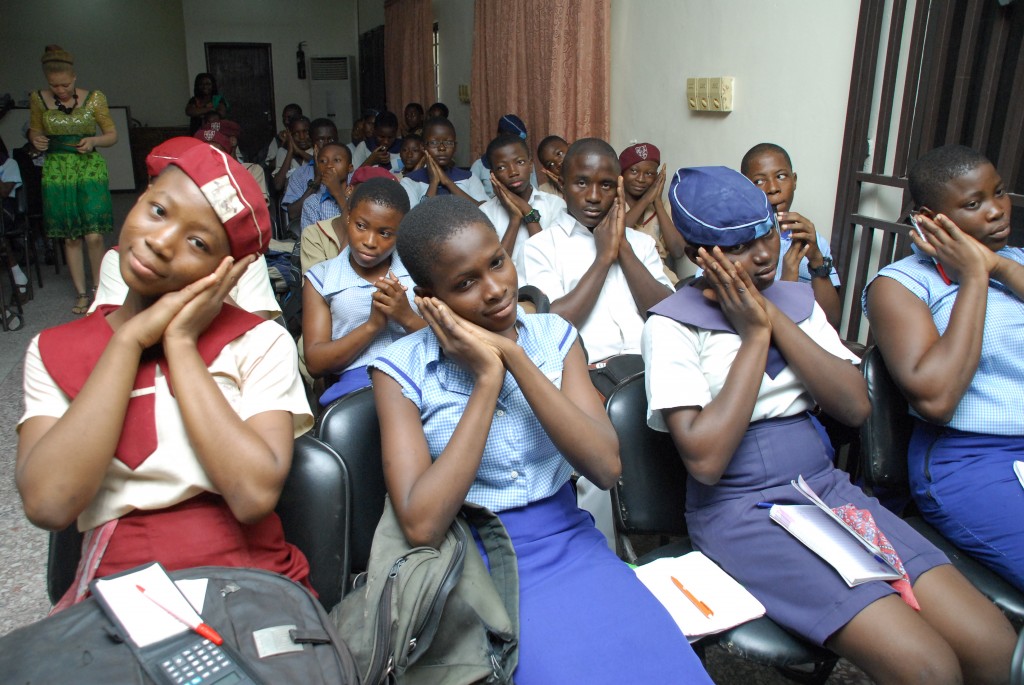 Teeth are an integral part of the body as such, they must receive adequate care. On February 27, 2015 Action Health Incorporated held its Clinic Health day with the theme "MY HEALTH, MY TEETH" at its facility in Lagos with over 100 students in attendance.
Succeeding the recurrent complaints of young people about their teeth, the programme was aimed at educating and improving the knowledge of students on oral hygiene, providing necessary preventive measures through accurate and adequate information that would enable students make rightful decisions about their dental health.
Addressing students at the programme, Dr. Olatunji Amabali, a dentist from Nigeria Army Reference Hospital Yaba said that it is very important to care for the teeth to prevent tooth pain, decay and diseases. He stated that there are over a million bacteria in the human mouth, some of which are found on the surface of the tooth and under the gum. Likewise, he showed the students a picture of a healthy and unhealthy tooth and gum and spoke about some diseases that affect the teeth.
Dr. Amabali further gave suggestions on ways the teeth can be cared for such as brushing the teeth twice in a day, eating healthy food, and visiting the dentist every 6 months, i.e. twice a year. At the end of his presentation, the students were availed the opportunity to ask questions and clarify some myths such as using petrol to cure tooth decay, the disadvantages of eating sweets among others.
Event Photos