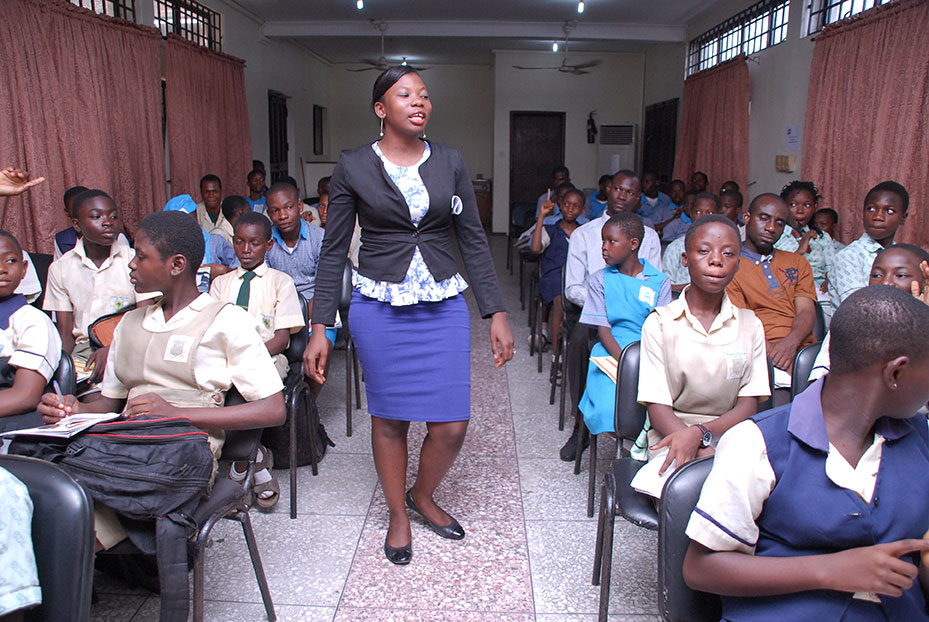 On April 30, 2015, Action Health Incorporated (AHI) held its monthly clinic Health Day for secondary school students. With the theme "Sexually Transmitted Infections", the programme was aimed at improving the knowledge of young people on the meaning, mode of transmission, types, signs & symptoms and prevention of STIs. Furthermore, the programme was a platform to equip them with right and adequate information on how to maintain a healthy sexual and reproductive life
According to Mrs. Damilola Olofinjana who facilitated the programme, STIs are infections that are mainly transmitted from an infected person to another person through unprotected sexual intercourse (vaginal, anal or oral) or other sexual activities. She further explained the mode of transmission and body fluids that transmit STIs. In addition, she explained the various classifications of STIs, which include; bacteria, viral, fungi and parasitic alongside with the types. She highlighted the general and specific signs and symptoms of STIs and preventive ways from contracting STIs.
She concluded her presentation by encouraging young people to abstain or protect themselves by using a condom if they are sexually active. Also, if any of the signs and symptoms is observed, they should seek immediate medical treatment alongside with their sexual partner.
Event Photos