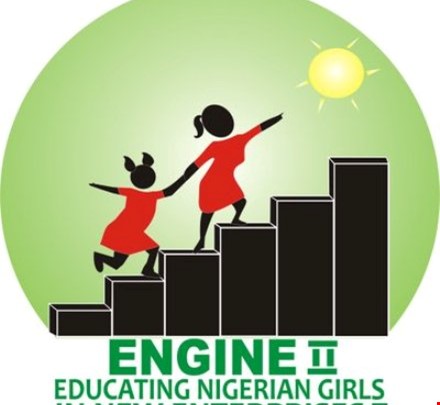 Educating Nigerian Girls in New Enterprises (ENGINE), a programme of the UK Department for International Development (DFID) implemented by Mercy Corps in partnership with Action Health Incorporated (AHI) in Lagos State, launched its second phase on March 13 at Sheraton Hotel Ikeja. The programme will build on the lessons of the first phase to transform the lives of marginalised Nigerian girls through improving educational outcomes, enabling successful transitions into income-generating activities, and transferring knowledge to the state and national education system to create sustainable changes in girls' empowerment.
In her opening remarks, Mrs. Adenike Esiet, AHI's Executive Director, highlighted the need for structured interventions to address the peculiar challenges that out-of-school girls (OSGs) particularly those residing in the poorest and most-marginalized communities in Lagos contend with, stating that, "No girl deserves to be left out of school; no not in today's Nigeria."
Representing the British Deputy High Commissioner, Laura Beaufils, the South-West Coordinator of DFID, Dr David Ukagwu, described the context of the ENGINE II programme. He highlighted the fact that 36% of Nigerian girls between 15-19 years already have one or more children and 12% of girls younger than 15 years of age are married, resulting in many of them being deprived the opportunity of going to school. He stressed the need for all hands on deck to get more girls to school in Lagos and across the nation.
Ms. Shweta Shah, the Programme Manager of ENGINE, provided the attendees with a background and overview of the programme, stating that while ENGINE I focused on empowerment through business skills, ENGINE II would focus on improving the literacy and numeracy of out-of-school girls as well as provide education on their reproductive health.
In his keynote address, the Special Advisor to the Governor on Education, Mr Obafela Bank-Olemoh stressed the importance of providing education to the multitudes of out-of-school youths in Lagos and stated that the Lagos State Government was committed to partnerships on education. He promised that the government would support the successful implementation of ENGINE II by ensuring that the girls receive their training in the required learning environment.
Subsequently, participants reconvened in working groups on learning, communication, private sector partnerships, and policy and governance to deliberate on further strategies that could be explored to help girls overcome barriers to their learning and success.
The launch event also provided an opportunity to showcase the work products of young women who participated in ENGINE I to the Special Adviser and other guests present. Other distinguished guests in attendance included Mr. Hakeem Muri-Okunola, Permanent Secretary, Ministry of Youth and Social Development; Dr. Shamsondeen Olalekan-Alison, the Permanent Secretary, Office of the Special Adviser on Education; Mr. Ganiyu Sopeyin, the Chairman, Lagos State Universal Basic Education Board (SUBEB); and Mrs. Oluwakemi Kalesanwo, the Director, Agency for Mass Education.