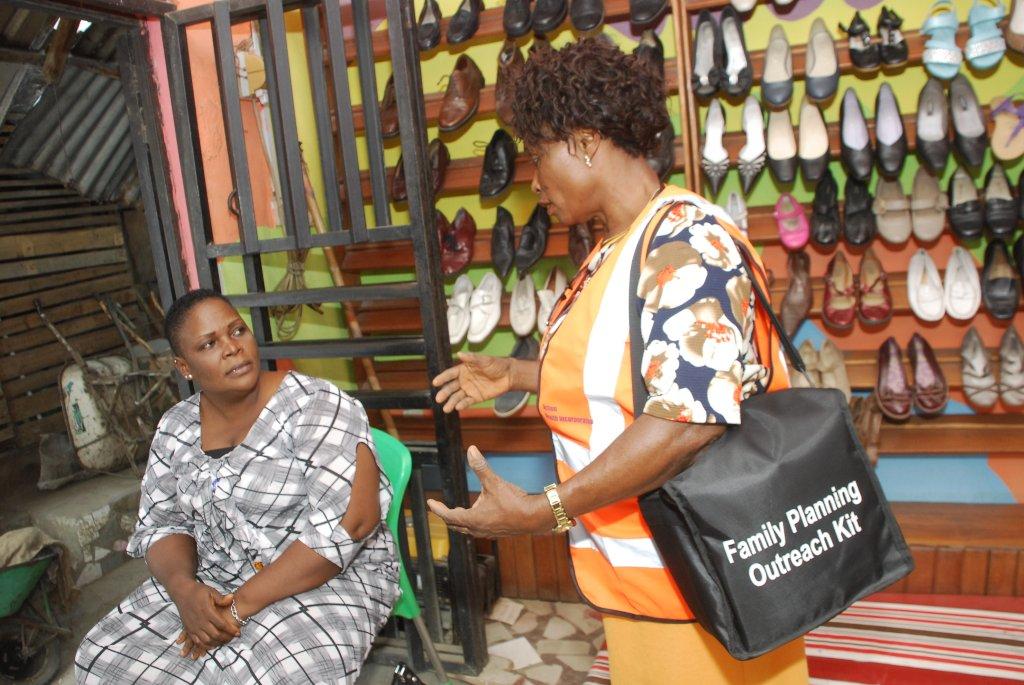 To expand voluntary access of young girls and women to Family Planning information and services; Action Health Incorporated (AHI) with support from UNFPA implemented a scale-up project on distribution of the DMPA SC (Depot medroxyprojesterone acetate Subcutaneous) contraceptive through community-based outreaches to meet the huge unmet needs of family planning that exist in Akwa Ibom, Abia and Cross River State. This scale up is to help contribute to the achievement of the contraceptive prevalence rate (CPR) target of 36% by 2018.
Community Health Extension Workers (CHEWs) and Community Health Volunteers (CHVs) trained on providing balanced counselling and administration of DMPA SC Injectable conducted outreaches across 6 focal LGAs in the three states; Umuahia North, Umuahia South, Aba North, Aba South, Ohafia and Isuikwato LGAs in Abia State, Uruan, Abak, Oron, Mbo, Uyo and Itu LGAs in Akwa Ibom State, and Calabar South, Odukpani, Akpabuyo, Biase, Akamkpa and Yakurr LGAs in Cross River State.
During these outreach activities, the eligibility of each client interested in receiving the contraceptive was assessed using the adapted WHO Medical Eligibility Criteria and they were properly counselled for informed choice using the algorithm for Balanced Counselling Strategy Plus before being injected. Dates and addresses of nearest health facilities for re-injection were also given to clients reached.
Furthermore, review meetings were conducted across the 3 states regularly and experiences and challenges faced during demand generation activities were shared.  Also, Project Advisory Committee (PAC) quarterly meetings were held to facilitate state-stakeholder communication and dissemination of project activities and proffer solutions to resolve challenges encountered.
Consequently, a total of 30,009 women of reproductive age were reached with DMPA SC with 30% of the population representing young women aged 24 years and under. Also over 25,000 male and female condoms were distributed during the outreaches.
Event Photos