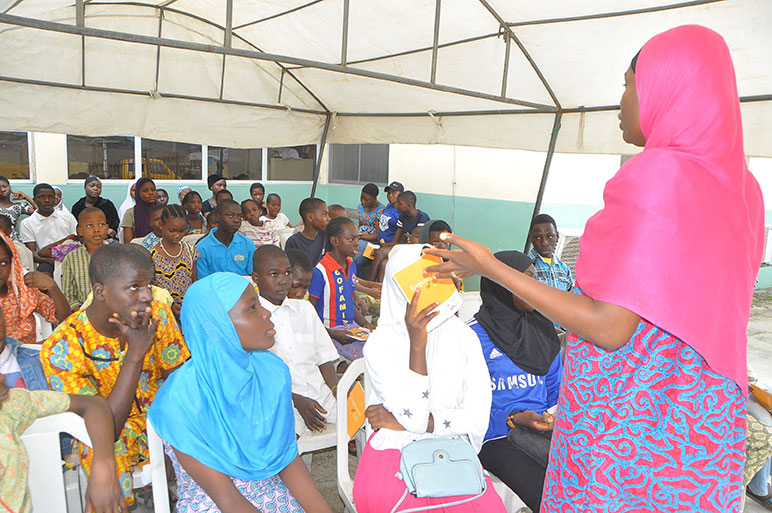 In promoting access of young people to Sexual and Reproductive Health Information and Services, Action Health Incorporated (AHI) with support from Champions for Change (C4C) organized a 2 day free Adolescent Youth Friendly Health Service Provision outreach for young people aged 10 – 24 in Ilaje Bariga and Iwaya Yaba Lagos.
Young people in the communities had access to general health services such as malaria testing, blood pressure checks, height and weight monitoring as well as reproductive health services such as HIV Counseling and Testing, Hepatitis B Testing and Contraceptive Counselling and Services.
Furthermore, the outreach was an opportunity for young people to be educated on healthy living practices as well as have discourse on Sexual and Reproductive Health Issues faced by young people. Likewise, doctors and nurses were onsite at each location to consult and attend to their sexual health complaints.
According to Gbolahan Akintunde, "I was attended to very well and the doctor was nice". Speaking further, Mr. Bamigbade S.A from Ilaje commended the effort of the organization for carrying out the outreach in the community. This has greatly helped the young people in our community, as many of them have not had access to this kind of service in a long time; he said.
A total of Seven Hundred and Fifty-two young persons were reached at both communities.
Event Photos