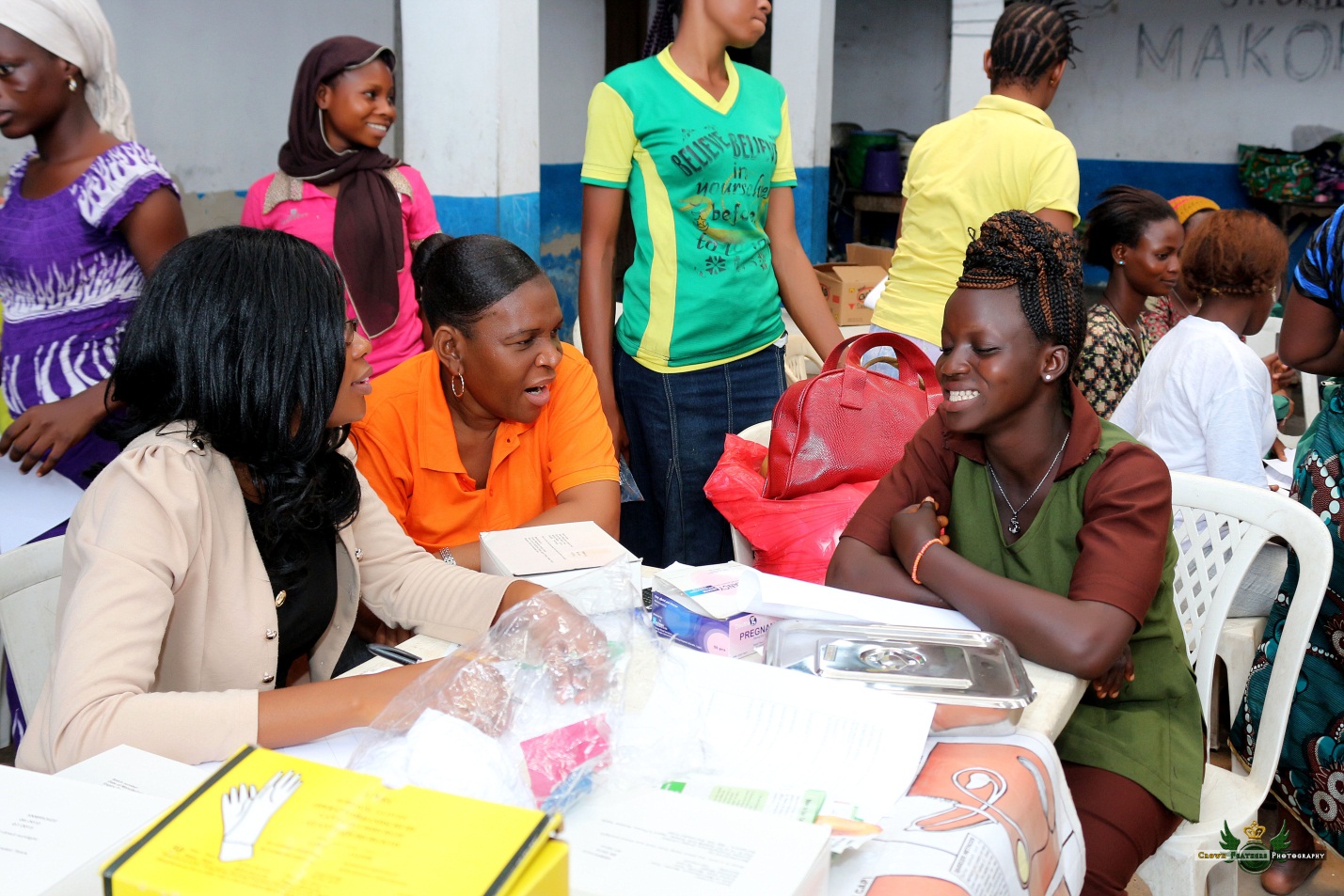 In reaching out to women and girls with health care services in Makoko, Action Health Incorporated (AHI) in collaboration with Imara Foundation, Hello Lagos, One Percent Blood Enlightenment Foundation conducted an outreach programme tagged "Women's Health Pop up Clinic" on March 19, 2015. The main purpose of the outreach was to improve the health of adolescent girls and women in Makoko through the provision of pre-and-post-natal care and family planning services.
The outreach which was organized for women and girls between the ages of 15 and 45 provided services such as Blood pressure measurement for Hypertension, Blood group tests, HIV testing and counselling, Weight measurement, Family Planning Health talk, Distribution of male and female condom, Female condom demonstration, Provision of essential drugs for pregnant women and girls, Provision and distribution of Mama kits to pregnant and nursing mothers, and Referral services, were provided. In addition, Key holders with specific blood group label that matched patients' blood type were given to help remind them of their blood type when the need arises.
It was a successful programme as 129 women and girls were reached. Many of them also expressed their gratitude to the organizers for the free healthcare services brought to the community.
Event Photos