From 2019 to 2022, Action Health Incorporated (AHI) implemented the Girls' Voices Initiative (GVI), which brought 60 girls between the ages of 13 and 18 from across Lagos State together and trained them to become advocates on crucial issues in their communities.
In 2019 and 2020, with the support of Rise Up, AHI equipped these girls to engage with community leaders and decision-makers to advocate for change and take action on important issues affecting them and their peers. These Girl Leaders then went ahead in six groups to implement their first advocacy projects. By 2022, with the support of Cummins Inc., 30 of these Girl Leaders reached more than 980 adolescent girls through peer mentorship with information about their rights, health, leadership, and life skills.
Recently, one of our Girl Leaders, Ruth Egbedi, emerged as a member of the second cohort of Ashoka's Young Changemakers in Nigeria, and we couldn't be more proud of this accomplishment. We spoke to Ruth to find out more about her journey.
---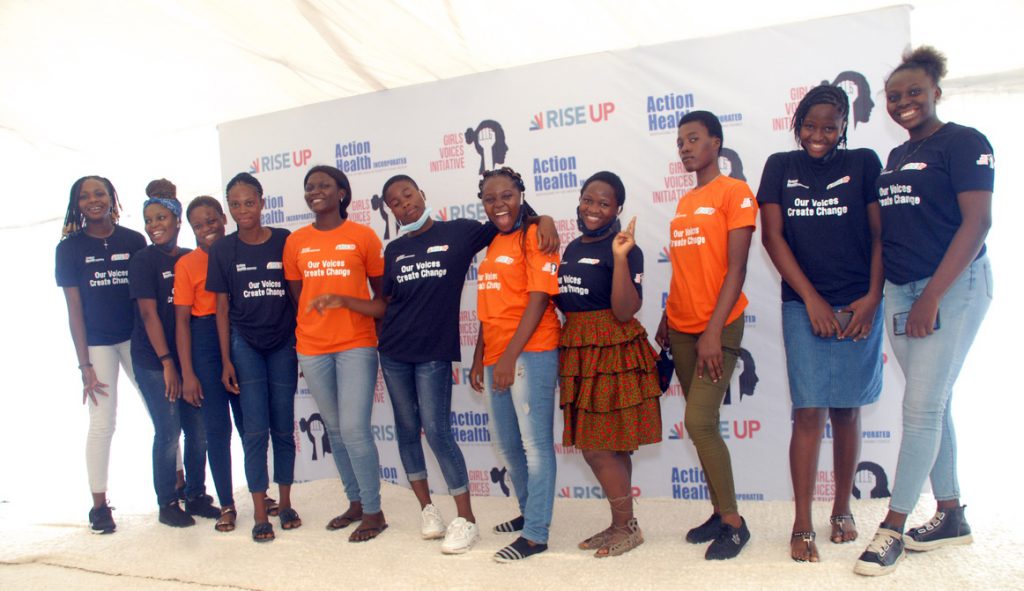 ---
AHI: You started as a participant in the first iteration of GVI. How did you get connected to the program?
Ruth: I heard of the Girls' Voices Initiative (GVI) from a mentor, Ms. Emerald. It was the early stage of my change-making journey. I was overjoyed when she spoke to me about it.
I applied and got a call for an interview. I was 15 then – it was my first time. I didn't get sound sleep as I was anxious – I just knew it would be a life-changing experience for me. Surprisingly, I didn't have transport for the interview because a thief robbed my Dad that morning. I remember crying and praying; I would have trekked from my house to AHI. My Dad managed to put some money together and gave me N1,000, which was not enough, but I scaled through.
I found my way to the venue – it took me over 1 hour and 30 minutes to arrive at the venue. The interview took several processes until the final stage when I faced the panel. I remember that while I was stepping out, one of the panelists told me never to stop dreaming.
A few weeks later, I was scrolling through Facebook and realized that the orientation program had just ended. I cried so hard that my Mom kept consoling me. I had to reach out to the number that called me for the interview. I then asked about the event and was told that it had happened in the last week and that when they tried calling me my number wasn't going through.
I spoke to my sister, who advised that I get the materials AHI used to train the other girls. So, I sent out a message requesting for the materials, and I got them. At that moment, Ms. Bukoye [AHI's Programme Manager] asked me to join the intervention session. That opportunity was everything to me.
---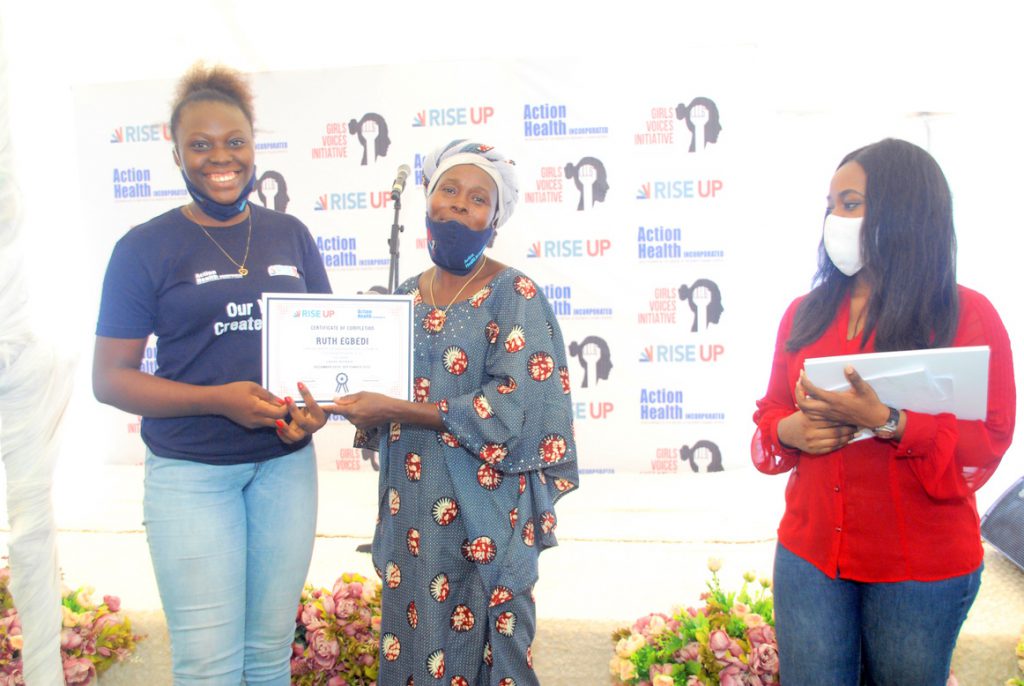 What impact did your experience as a Girl Leader in the Girls' Voices Initiative have on you?
I joined one of the GVI groups that handled sexual harassment in Mende, Maryland. The execution of the program taught me the essence of getting key stakeholders involved in project work. This experience helped inform my first project in my community when I started Menstrual Talk with young girls.
Can you describe your journey to being an Ashoka Young Changemaker?
Being an Ashoka Young Changemaker is like a dream come true. I have to give a big thank you to David Onilude for nominating me.
Ashoka's Young Changemaker process taught me the best way to share my story and to always record my journey. The process taught me to be resilient and keep pushing.
What do you hope to accomplish as an Ashoka Young Changemaker?
Being an Ashoka Young Changemaker means joining a network of young leaders driving change in their communities. We are empowering our immediate sphere of influence and working on social issues to build a world where "Everyone is a Changemaker."
With this network of leaders, I plan to expand my work with Young African Foundation by making reusable pads accessible to young girls and ensuring everyone in my network is a Changemaker.
---
To learn more about this year's cohort of Ashoka Young Changemakers, you can read this article from The Punch Newspaper.