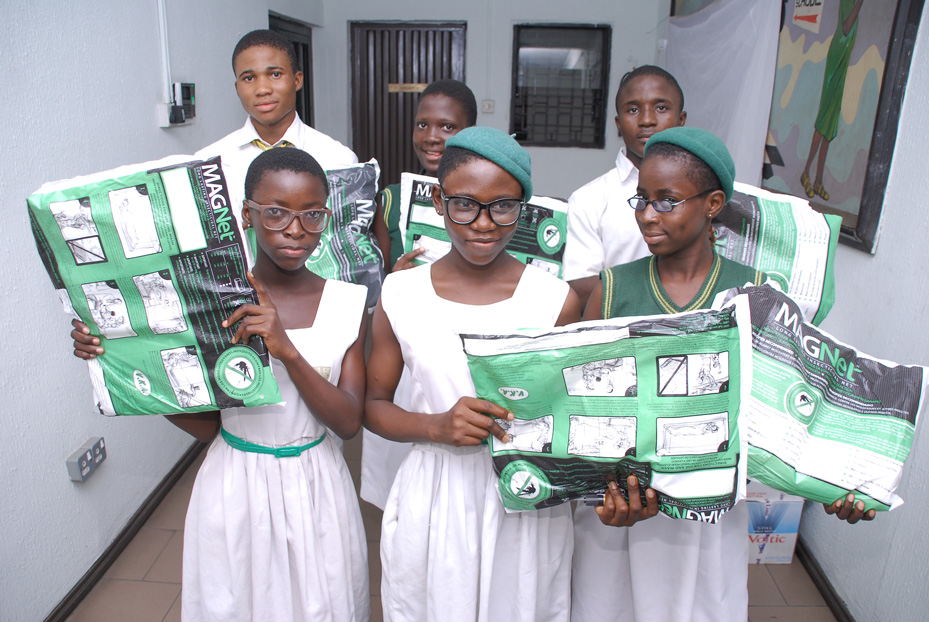 Despite dramatic declines in malaria cases and deaths since 2000, more than half a million lives are still lost to this preventable disease each year. Thus, April 25 is set aside every year to commemorate the World Malaria Day to highlight the advances that have already been made in malaria prevention and control, and to commit to continued investment and action to accelerate progress against this deadly disease.
On April 24, 2015, Action Health Incorporated commemorated the World Malaria Day at her office in Lagos with over 100 secondary school students in attendance. This year's theme, "Invest in the future: Defeat malaria" is a three-year communication campaign from 2013 which is aimed at boosting action towards 2015 malaria-related goals and targets. The new strategy also aims to reduce malaria cases and deaths by 90% by 2030 from current levels.
According to Mr. Mayowa Salu of Iba-Malaria Eradication Foundation, malaria is a preventable disease and it involves action from all to curb it. During his presentation, he highlighted the causes, symptoms and treatment of malaria. He also demonstrated how to properly use an insecticide treated mosquito net.
After the presentation, the students were availed with the opportunities to ask questions and partake in the free malaria test exercise. Also, all students and teachers present went home with a treated mosquito net.
Event Photos