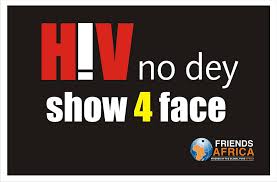 By Chibuike Alagboso
Ndidiamaka* lives four blocks away from my house. She is about 15 years old and in junior secondary school. Late last year, I heard she got pregnant. She wasn't sure who was responsible but one of the young contenders gave her an energy drink called Bullet and a herbal drink called Alomo Bitters to abort the baby. It failed, inevitably.
Inyang* is another young girl I met during a rural volunteer medical mission with Pro-Health International Africa. She got pregnant and went to a local chemist to get abortion services.
After the badly botched procedure, she started bleeding and went to another local and probably unqualified healthcare provider who didn't improve her condition. She only got better after the Pro-Health surgeons took her to theater and evacuated the blood in her body.
These situations probably could have been avoided if someone knowledgeable about sexual and reproductive Health (SRH) and also trusted by the community had the opportunity to talk to them in a non-judgmental manner.
Youth most at risk of HIV
As young people enter their teens and begin to experiment sexually, it's not just the risk of pregnancy they are exposing themselves to. And although HIV and other sexually transmitted infections (STIs) affect people of all ages, young people continue to be the hardest hit.
Young people are often at greater risk of infection through lack of information on sexuality, sexual health and HIV; this is mainly because some laws and policies in their countries prevent them from accessing prevention information.
At the 3rd Nigeria family planning conference held in November 2014, the majority of youth delegates, who were also peer educator trainers, complained of very strict policies that prevented them from providing in-school adolescent sexual and reproductive health information. The impact of this continues to be teenage pregnancies, unsafe abortion practices, HIV and other STIs.
Priscilla Ikos Usiobaifo, the founder of Brave Heart Initiative and also a peer educator in Edo state, Nigeria, says peer educators meet with strict resistance from the school authorities if they try teaching condom use to in-school adolescents. According to her, there is a strong policy against that in the state.
Judith Okwara, while working as a peer educator trainer in Cross Rivers state, Nigeria, was once approached by a young secondary school girl who informed her that her boyfriend disturbs her for sex so much. Judith could not talk to her in school because of the strict rules associated with teaching sex and condom use to secondary school students.
She was however advised by participants at the conference to ignore the rules if the young person is already very sexually active.
 This is not the case in all states however, as revealed by Onyeka Onumara, a very active and passionate peer educator who won an award for his efforts in taking SRH messages to young people and preventing cases of teen pregnancy throughout the year he served as a youth corps member and peer educator trainer.
According to him, the principal of the institution he was assigned asked him to tell the students all the necessary information they need to protect themselves. A method which yielded good results.
Changing the narrative
As countries race to achieve the Millennium Development Goals objectives before the deadline this year and with plans for post 2015 now dominating conversation in international development, it is important to involve young people in the decision-making process.
The policies should be made with them, not for them. In Nigeria, young people have become very proactive in the SRH discussion and other issues that concern their general development and world leaders must listen to them.
A communique was drafted and presented at the end of the family planning conference in Nigeria last year after a youth pre conference. It is hoped that the recommendations will be implemented.
Coming back to Ndidiamaka, the young girl who got pregnant in my neighborhood, I'm reminded of the responsibility we all have for finding better ways of supporting and educating young people in our communities. I felt I failed Ndidiamaka because if she had been informed, the outcome might have been different.
I've previously been trained and worked as a peer educator on sexual and reproductive health, but I didn't reach out and have that conversation with her.
Many of us have the ability to do more. I hope this serves as a wake-up call because there are a lot of young people – both around the corner and in hard to reach areas – who don't currently have the information they need to look after their sexual health.
*name changed
Culled from: allAfrica.com