This year we have been joined by a fresh cohort of six young people serving as Youth Programme Assistants in the Youth Skills Development Programme (YSDP). During the year, they will be developing core competencies and skills while supporting AHI's programmes and interventions.
Some of their responsibilities include: serving as the first point of contact for visitors to the AHI Youth Centre; receiving and interacting with youth clients at the AHI Youth Centre Library and Youth-Friendly Clinic; and implementing social and behavior change communication (SBCC) programmes such as school assembly outreaches, commemorative day observances, and holiday programmes for in-school youth.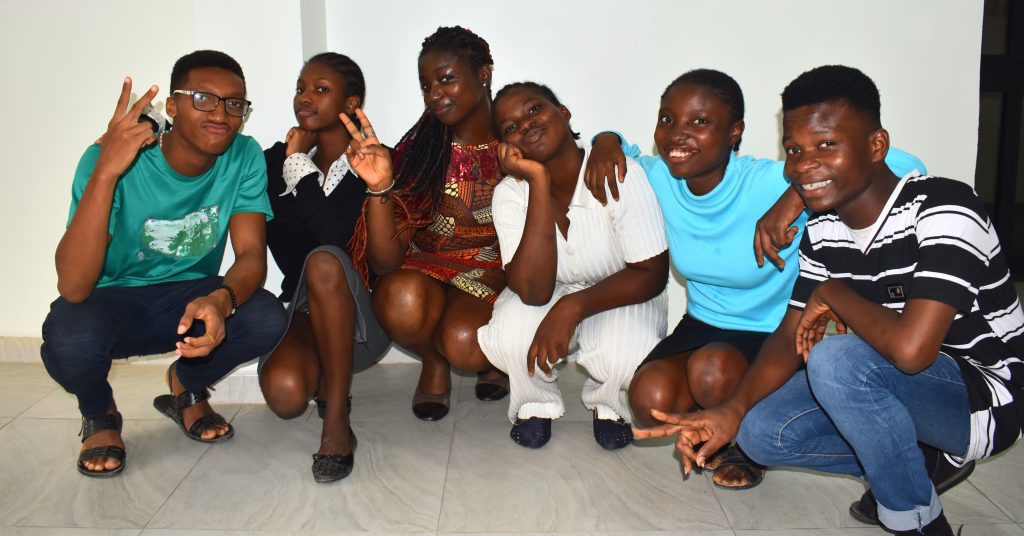 Beyond their responsibilities as Youth Programme Assistants, the YSDP is also an opportunity for these young people to develop themselves. Eunice states that by the end of the programme, she wants to be able to manage her time well and express her thoughts to society. Gabriel wants to improve his creative and problem-solving skills as well as his communication skills.
Jethro, Deborah, and Aishat all stated that they want to improve their information technology skills. In addition, Jethro wants to improve his teaching skills, Deborah wants to improve her time management skills, and Aishat wants to improve her public speaking skills. Meanwhile, Annabel would like to improve her communication skills (writing, public speaking, and presentation) as well as her leadership and team-building skills.
We wish all of them the best as they continue in the programme.