In February, AHI gathered government stakeholders, beneficiary community representatives, service providers, INGO and NGO partners, and project beneficiaries at the Women Development Centre, Maiduguri as part of the IDRC-supported project titled "Understanding and Addressing the Sexual and Reproductive Health Needs and Challenges of Young Women and Girls in Nigeria's Humanitarian Settings."
At the Project Dissemination Meeting, AHI Programme Officer Pamela Alkali described the interventions carried out by AHI and its partners as part of this project, which included:
Capacity building for 12 service providers and volunteers on MISP and the referral pathway system for GBV survivors,
Livelihood training for 200 out-of-school adolescent girls and young women,
Soft skills training (basic computer skills and coding) for 100 in-school adolescent girls,
Provision of sexual and reproductive health services and information to 2,346 adolescent girls and young women,
Distribution of hygiene kits for 1,500 adolescent girls and young women,
Training of boys and men to be SRH/GBV advocates in Muna Garage IDP camp,
Awareness-raising sessions/dialogues with husbands/partners on enabling adolescent girls and women to access SRH services and addressing negative social norms, and
Provision of GBV prevention and response information to 675 boys and men.
This gathering aimed to share learnings, successes, and challenges from project interventions conducted and make recommendations for future programming. Some of the lessons learned were that advocacy for and partnership with relevant stakeholders always strengthens project implementation as it promotes ownership of the project; dialogue with husbands, partners, and male leaders contributes immensely to changing gender norms and increasing women's access to SRH services; and capacity-building training for SRH service providers, particularly around issues of privacy and confidentiality, was a significant contributor to improved service delivery.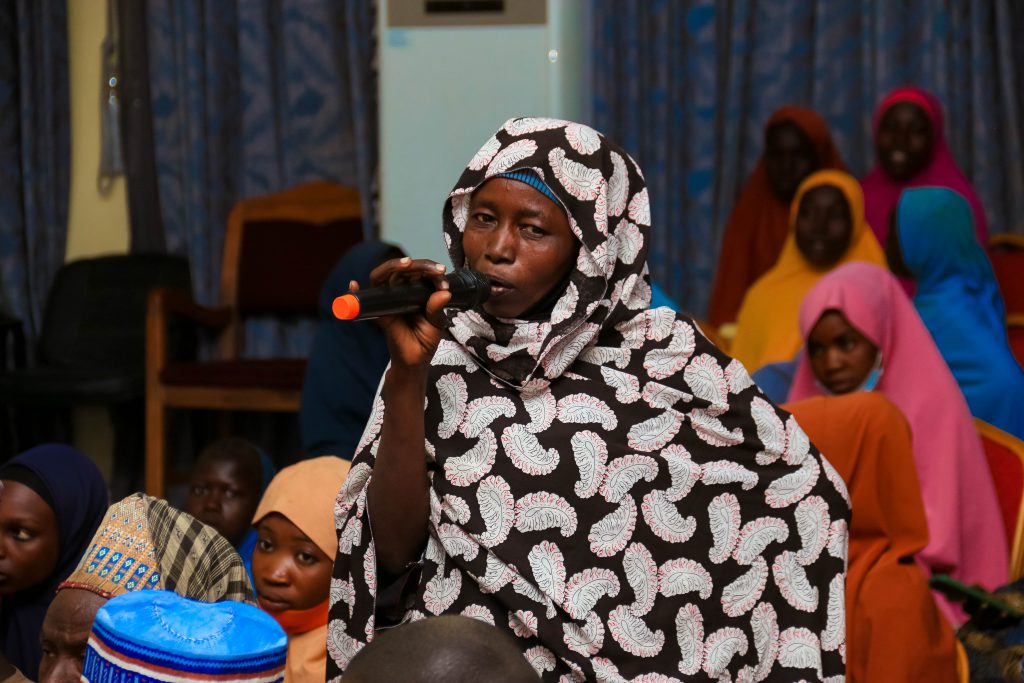 The meeting was also an opportunity for community members to give their testimonies about the impact of the programme. Women leader of Muna Garage IDP Camp, Falmata Ashe, testified that "before this intervention, all we knew was Islamic Education but now our children have been taught many skills like computer coding and cap making which has increased their capacity. We are grateful to AHI and may God continue to provide for AHI." Wari Ya'aga, the Bulama of Zone A of Muna Garage IDP Camp, said "I am grateful to AHI for the intervention. Our children now know about computers and cap making. Personally, my child benefitted from the computer training; she now has the skills which make me very happy."
Government agencies also had a chance to speak about their experiences with AHI's interventions. In her goodwill message, the Director of Women Affairs at the Ministry of Women Affairs and Child Development, Hajiya Falmata Hamza Gambo appreciated Action Health Incorporated (AHI) for always striving to reach out to adolescent girls and young women. Hajiya Yagana Ali Abadam, Director Admin / GBV Desk Officer at the Borno State Emergency Management Agency (SEMA), expressed her gratitude to AHI for training three hundred adolescent girls and young women in various skills.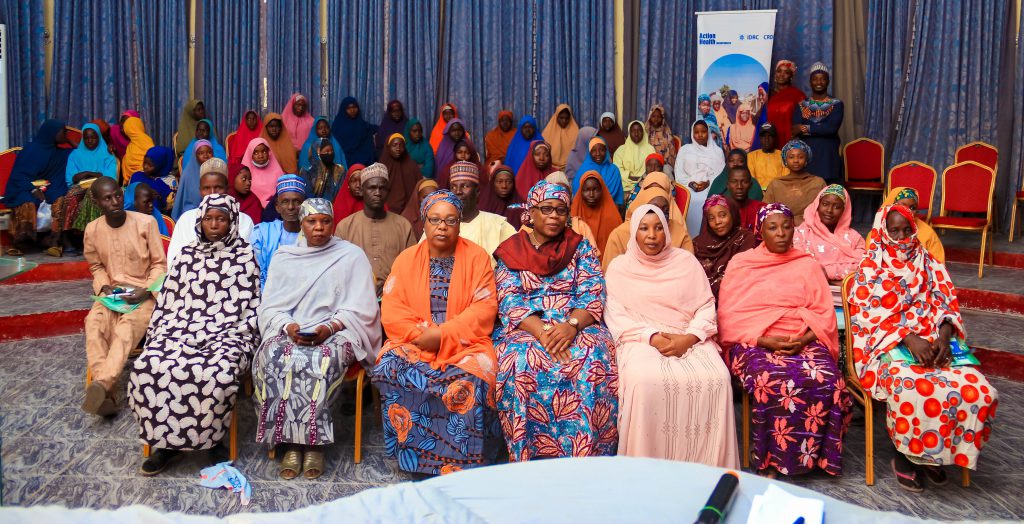 The next day after the conclusion of the dissemination meeting, AHI held a graduation ceremony for the 300 adolescent girls who completed the skills acquisition training and the computer literacy/coding classes. Click here for more details about the graduation ceremony.